Bachman Collision Center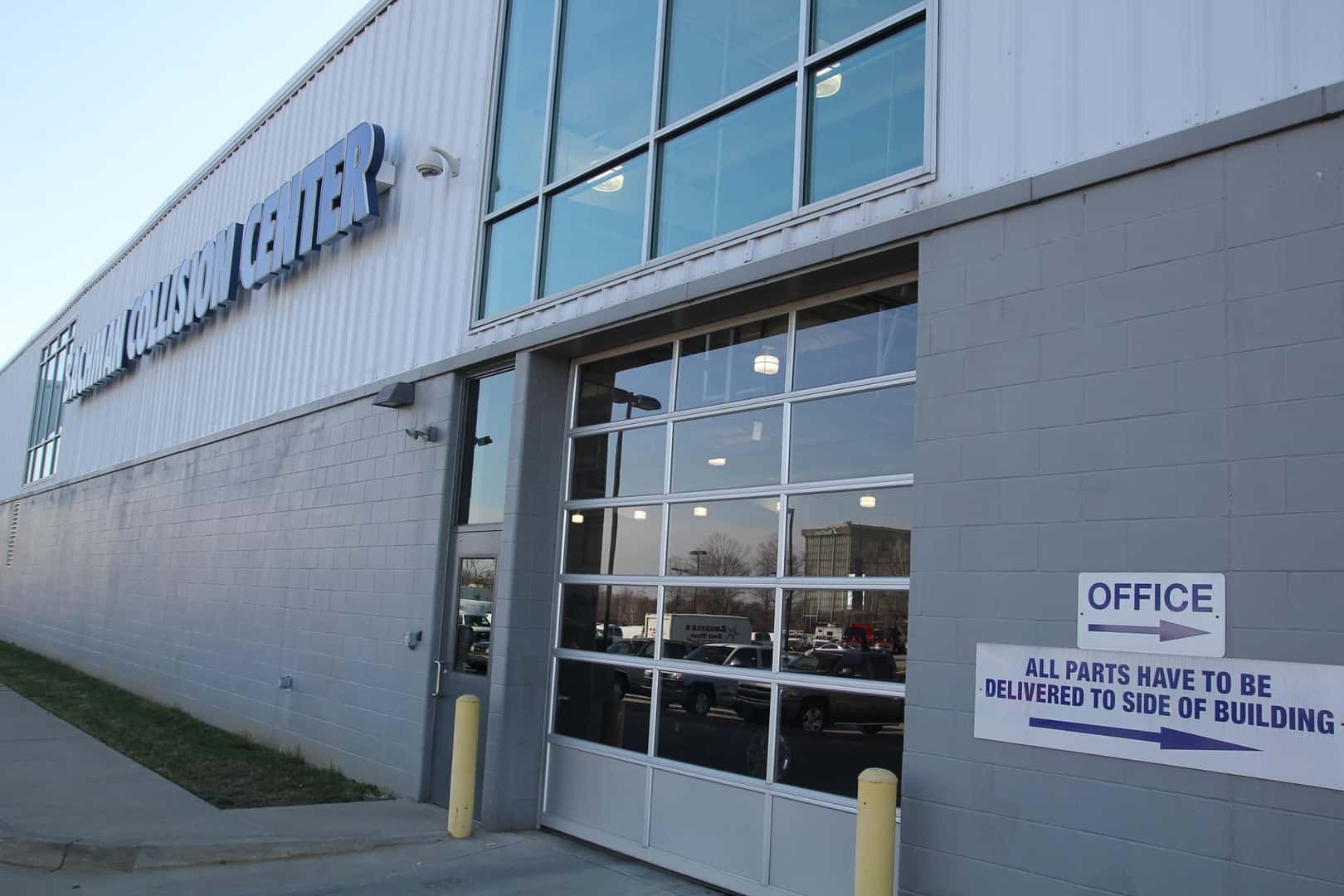 The differences between a collision center and a regular auto shop may seem slight at first. However, these differences can be crucial in ensuring you receive the necessary service. A collision center, or body shop, is where you take your vehicle if it has been in a collision and needs repair. If you've had a crash, no matter how slight, they will also check for any potential structural issues that might not be visible initially, helping you get back on the road as soon as possible.
Collision Centers and Auto Repair: What Is the Difference?
A regular auto shop is where you go for various services, such as changing your oil, replacing batteries, checking brakes or batteries, and having your tires rotated. A collision center is where you go to have dents repaired, paint resprayed, or windows replaced. A good way of understanding these differences is by remembering that the focus of a regular auto shop is mainly on the vehicle's internal problems. Also, an auto repair shop is usually linked with a dealership or specializes in a specific car type.
In contrast, a collision service center is more concerned with the external parts of the vehicle and the crucial elements that relate to the damage caused by the collision. Most of what a collision service center focuses on is repairing the vehicle's body, where the damage is likely to be external and cosmetic.
Imagine these differences in terms of how a car is designed. First, you have the engine, which provides all the vehicle's power. Engine repair requires a mechanic with a specific type of expertise. Then there are a car's more structural elements, such as the windows, the frames, and the doors. Whereas your usual auto repair shop can tackle any engine-related problems, it often won't have the expertise needed to deal with bodywork, such as repairing damaged paint and replacing lights or windows.
Collision Centers and Auto Repair Shops Compared
Collision centers tend to do the following:
Repair and restore vehicles after collisions.
Tackle dents, bends, and broken bodywork.
Repaint and remodel parts of the car to their original condition.
Repair all parts of the car that are not part of the engine.
In contrast, auto repair shops tackle the following:
Engine repair.
Brakes.
Oil, fuel, suspension, and chassis.
Repairs to a car's moving parts.
Exhaust system.
A further difference that you might find between these types of shops is the presence of a mechanic. You can usually find a mechanic in the auto shop who, as the name suggests, is someone qualified to work on a vehicle's mechanics. This doesn't always include any expertise in the car's cosmetics, no matter how highly trained the mechanic is.
Which Do You Need: Collision Center or Auto Shop?
The first thing to assess is whether your car is damaged. If your vehicle shows any damage at all to its exterior, then the collision center is the best option. If the problem is mechanical, go to the auto shop. Mechanics in an auto shop are best able to assess the damage and the types of repairs that your car needs. An auto shop is where you need to go if an engine light is on, your car doesn't start, or you need a tire rotation.
Suppose you experience any problems related to the appearance of your vehicle. In that case, you need to go to a collision center or body shop. Collision centers include specialists with the knowledge and awareness to make the vehicle operate safely and assess any damage to the body. Their services include mending minor dents, scratches, and chips, and repairing the damage from significant impacts and broken glass. Even the most minor ding can cause damage to the vehicle, making it so that panels may twist apart upon impact.
Both Collision Centers and Auto Shops Offer Professional Services
In either case, the benefit of the collision center or the body shop is the provision of expertise. You can try fixing some of the scratches or dings on your vehicle's body yourself, but without that specialist training and equipment, it's unlikely that it will look quite right.
For example, respraying is a challenging task, and for the panel to match the rest of the car, it must be done by professionals. The parts worked on at a collision center will look like they have always been part of the car. Even if the paint color has faded on an older vehicle, the collision center can still match it.
Additionally, the level of expertise needed for bodywork extends further than you might think when trying to do this type of work yourself. The collision center service experts know to look for damage that might escape immediate notice. For example, if you have a dented panel on your car, it's apparent that it's damaged. However, what might not be obvious is if panels adjacent to the damage have also been affected by the impact and may be weakened, misaligned, or damaged.
If you need both cosmetic changes and mechanical assistance, you might take your car to both an auto shop and a collision center. At the very least, you're likely to become familiar with both over your car's lifetime. Luckily, our Bachman Chevrolet dealership offers both a collision center and an auto shop on the same premises.
Bachman Chevrolet of Louisville, Kentucky
At our Louisville, Kentucky, dealership, a range of services is available, from tires, wipers, and oil changes. A multi-point vehicle inspection can identify all your vehicle's needs before they become problems. Additionally, unlike other service centers, our Louisville, KY Chevrolet dealership offers a range of parts and can meet all your bodywork requirements. Why not contact us and see how we can help?