Welcome to Bachman Chevrolet
VIEW DISCLAIMER
HIDE DISCLAIMER
1. Excludes L models. Monthly payment is $13.89 for every $1,000 you finance. Example down payment: 6.3%. Must finance with GM Financial. Some customers may not qualify. Not available with lease and some other offers. Take new retail delivery by 11/1/21. 2. Excludes L models. Not available with special financing, lease and some other offers. Take new retail delivery by 11/1/21.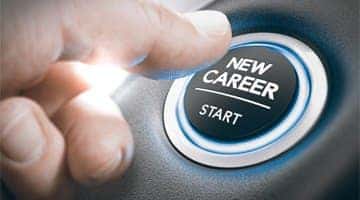 Careers With Bachman
Take a look at our current Job openings and apply online.
Get Approved
Apply online using our quick credit application to get started.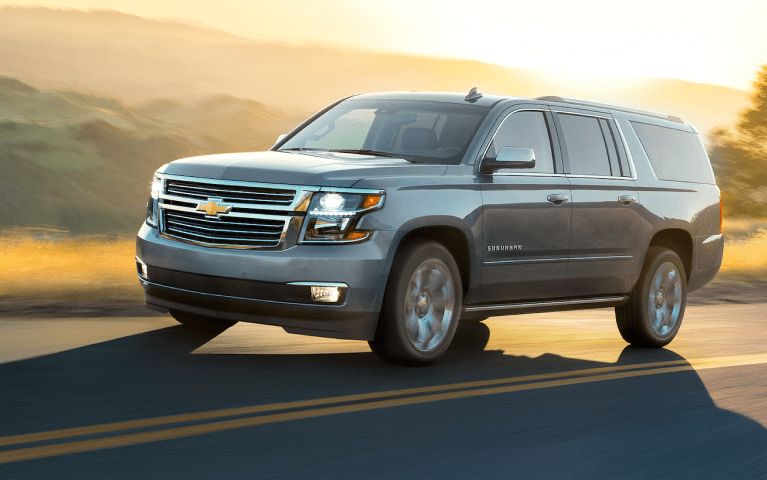 Value Trade-In
Get an online quote from Bachman Chevrolet for your pre-owned vehicle.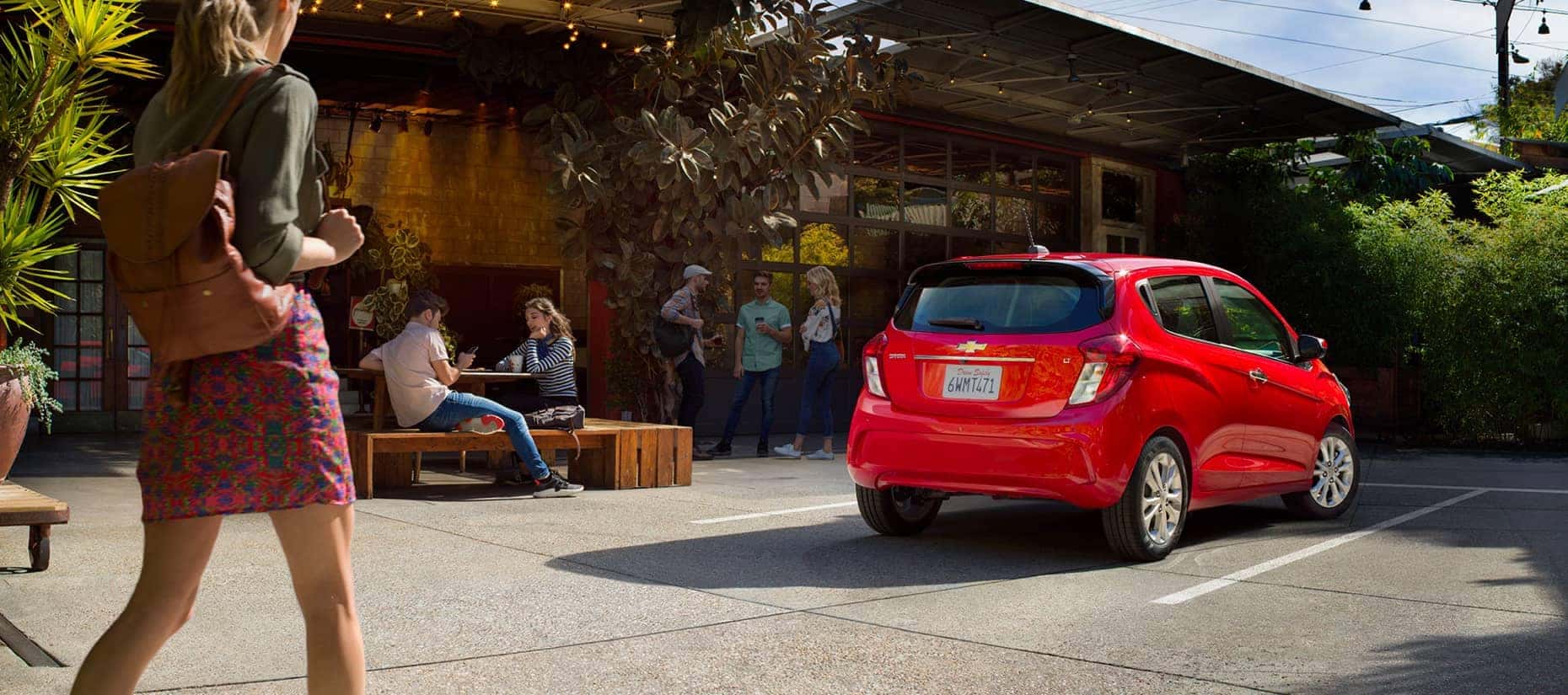 Welcome to Bachman Chevrolet
Bachman Chevrolet in Louisville, KY is proud to bring you a wide inventory of new and used vehicles. We not only offer sales but also assure brilliant after-sales services for your vehicle near Bowling Green. So worry no more! The qualified and experienced staff at Bachman Chevrolet will leave no opportunity to make sure that you leave our store absolutely pleased with our services. Find driving directions on our hours and directions page, and drop by our Louisville, KY Chevrolet showroom today. We look forward to assisting you at our store. We also serve all our Bowling Green, Frankfort, and Evansville Chevrolet drivers.
Auto Service for Louisville, Ky, Bowling Green, Evansville, and Frankfort Chevrolet Customers
Bachman Chevrolet is a renowned brand in the business because we believe in the age-old tradition - Customer is King. Our customer satisfaction report speaks for itself as we believe in catering to our clients with the utmost professionalism. Our GM certified technicians provide superior service for all vehicles. Frankfort, Evansville, and Bowling Green drivers can visit our Chevrolet auto parts and service departments strive to provide the assistance you need. Once you come to us, you can rest assured that your vehicle will be in good hands. Louisville, Evansville, Frankfort, and Bowling Green, KY Chevrolet owners are most welcome to schedule an appointment as per their requirements.
Offering Financing Options to Louisville and Bowling Green, Ky Chevrolet Shoppers
We, at Bachman Chevrolet in Louisville KY, work hard to make sure you get the best financing offers on any car that you wish to purchase. Our staff has the knowledge and experience to get you to the program that fits your budget and needs. If for some reason you don't find what you're looking for near Bowling Green, KY area, schedule an appointment with our courteous Chevrolet staff. Fill out our online financing application form below to see what offers you already pre-qualify for. We want to assure all our Bowling Green, Frankfort, and Evansville Chevrolet vehicle buyers and that they have nothing to worry about, as our financing experts in Louisville, KY are here to help.
Ask A Question
Our Reviews
Chris Kendall was amazing and helped me leave with the perfect vehicle. Chris texted and worked with me over the phone to help me find a vehicle and then kept me in the loop until he found exactly what I wanted. After arriving at the dealership, I was unimpressed with the vehicle and started losing faith. Chris stuck with me and then provided me with the perfect vehicle.
I owe a lot to Dave Neison our salesman who sold my husband and I a new Chevrolet Colorado July 3rd right before closing for the holidays. He never pressured us, always answered our questions, compared the difference when we asked. When buying, he is a MUST to have to wait on you, help you every step of the way, guide you with no pressure with your purchase. For me, Dave treated me as a human being, working around my disability, he truly cares about his clients, not because he has to. If you want the most knowledgeable and compassionate salesperson, ask for Dave Neisen you won't get any better!!! I wished when we got the keys I would have taken a photo but was past closing time. I thank Dave for making it my best days since my the hospital during covid & my birthday this month. We had driven 3 1/2 hours to buy from Bob Hook , everything was a lie, we were so disappointed, finding Bachman dealership was an accidental find, a great one! Due to July 4th we got there with 45 mins left before closing, pulling up it was very nice to see a huge inventory to choose from. I quickly knew exactly what I wanted, excited three to pick from! Dave explained which each had for upgrades and why. Dave and the finance office( sorry I forgot the gentlemans name) was also was very kind, and knowledgeable, we thank him to. You know when your at a caring dealership, my husband seen Dave pay for a bottle of water so I could take my seizure medication. It was as if he treated us as family with all we went through with massive surgery, with complications, knowing I spent my summer in the hospital alone. He never complained of all he went through his own health, as he had mentioned my license plates I had purchased due to losing my mom from cancer, he was a survivor. It is made me sad because I know here he was helping us, not have a robot, but a guy like Dave who cares and loves his job. Kuddos to a fighter, and hope he works for your dealership for another 10 years. My Chevrolet Colorado New Truck: I've really have drove my husband crazy buying this truck, I've done so much research, wanted a desiel but knew it wasn't what I wanted to spend. Every time I had a chance, id bug him to death especially if i found more information on its performance., for a while it had to be a diesel or else for my husband. Dave explained there wasn't much difference in how much it would haul, especially with it being my truck, I still could pull an airstream etc. I loved the truck the same color as my husband's truck and big enough for us and my Great Dane service dog waiting for all the custom covers to protect my truck lol. I never thought I'd get a truck with my disabilities, no set time when I'd be here,, but this truck as Dave shared, the peace of mind, the extra SOS emergency, the many features I needed to keep me on the road, really gave my husband a peace of mind.. I do love the tow package just in case we chose to add a smaller or a toy to haul. If it wasn't for Dave would we know the difference between the different three types depending on what the dealer added when buying. My husband pushed back buying a Shelby for me, Dave really made a bad day, turn into a great day ill never forget. Our Perks We Thank The Dealership! We received a lot of discounts, first responder, oil change, gap, and the lowest rate I've seen on a truck loan! It took us around an hour from start to finish with a full tank of gas, nicely cleaned, got to love the new truck smell! 11 miles on the dash after we had taken it for a test drive. Dave is a huge asset to this company!! I thank each of you guys, and treating me past my disability. Thanksagain in helping us, staying over closing time. We recommend first to ask for David, and walk out with a great peace of mind with Bachman Chevrolet a new or used truck or car! 🥰💓
Hey,see Bachman's Chevy if you're looking for a new or used vehicle! I recently retired from managing one of the most successful dealerships, with volume and customer satisfaction standings,in the nation. We were located in the Chicagoland area. I feel I am qualified to make the following statements. From the moment you walk in the door until you leave,every employee you meet are professional, knowledgeable,and experienced.The cleaniness-showrooms,bathrooms-are exceptional. You have a "WOW" feeling. Bachman's are owned by a strong Christian family. From start to finish-NO SHADY DEALINGS-going on. Their goal is to meet and exceed the customer's expectations. Five star dealership
I want to thank Chris Thomerson, Ryan Coury and Bachman for being so kind and friendly. They kept checking on me making sure everything was ok. Great experience Couldn't get any better.
I just purchased a 2020 Chevrolet Bolt from Bachman Chevrolet, and worked with Doug Bowman. The entire deal was negotiated remotely, since I live in Cincinnati. Doug was prompt with his replies and information, and 100% honest throughout the entire process. I can't say that has been my experience when purchasing a new car at other dealerships. I have been researching Chevrolet Bolts for the past three years, and was waiting for the opportunity for a great deal on a new Bolt. With the announcement of the new 2022 Bolt release, Chevrolet is really dealing on the current inventory of 2020 and 2021 models. I had done my homework and knew the exact model and options I wanted. I searched CARS.COM (250 mile radius from Cincinnati) for the lowest advertised price and contacted the three lowest priced dealers via email, with a specific list of questions. From two of the dealers I only received generic responses, and no response to my questions. Doug Bowman at Bachman Chevrolet responded with answers to each of my questions. After a few emails back and forth, I called Doug and we clarified all the details of the purchase. Since I live 110 miles from the dealer I wanted assurance that when I arrived at the showroom to pick up my new car, there would be no surprises. Doug shared the financial information with me via email, and when I showed up to finalize the purchase, every item was exactly as we had discussed. The 2020 Bolt was fully charged, and ready for my 110 mile return trip to Cincinnati. I am very pleased with my experience at Bachman Chevrolet, and will utilize Doug Bowman's services in my future purchases. I saved at least $3,000 over the lowest deal I could have negotiated in Cincinnati.
I am a service member and frequently have to go out of town. Tammy was the representative that assisted me throughout the buying process. She did all the leg work and paperwork for me. She made the process simple and easy, so when I came back from my mission I could pick up my vehicle and leave. No long hours or waiting on the financing! They are professionals and make you feel like family! Thank you team.
Chris was very helpful all through the buying process. I got a fair price for my trade. The facility was very clean and all of the people I talked to were polite and courteous.
Bachman Chevrolet has me as a customer for life. Go see salesman Dan DaPont for all your needs!! Beyond happy with my service and experience I received from him and Bachman!!!
Bachman Chevrolet always steps up to the plate and goes way above and beyond my expectations.. They have always worked hard to see me happy and walk away with the car that fits me.
Dan was an excellent guide through my shopping and buying process. I highly recommend him to anyone looking for an automobile, new or used. He was genuine and thorough.
I worked with Mike Davenport on a 2017 Corvette purchase. He was amazing to work with, very knowledgeable and professional. Mike made my first Corvette purchase a very positive experience. Thank you Mike!
They have a wonderful staff. I was helped by Joaquin and Arturo, they were not pushy are all, understood and responded all my questions/concerns/requests. The buying process was smooth and easy, even when there are a lot of new procedures related with COVID-19. I'm very happy with my car and with the agents!! I do recommend them!
Shane went out of his way to make sure my service was done. And advised my of other routine maintenance.
This is the second vehicle I have purchased and the third for a family member. He has always gone above and beyond with customer service and doing what it takes to satisfy our needs. He is our go to guy.
I had been watching Mike's YouTube channel for little over a year and decided to test the waters and see would happen. What I found was extremely satisfying purchase. Mike ensured that everything went smooth.
This is my 3rd vehicle from this UNBELIEVABLE dealership and Dan is the proverbial "icing on the cake"! The man knows his stuff, will do back-flips and somersaults to help you, and legitimately cares about you! I live in Franklin, TN, have a Chevrolet dealership 2 miles away, but I drive 400 miles round trip because of the service, prices, and integrity of this dealership! Dan alleviates the stress in car buying and truly treats you like family (the one's you like). Go to Bachman, ask for Dan, buy a car/truck, and leave knowing that you didn't get bamboozled on the deal! Excellent place and experience!
Mike Davenport it's great dealing with made me feel comfortable when buying a car. Straightforward and honest. I will come to him for my next car.
Used Bachman Chevrolet for the second time. Both times my salesman was Arturo luna and both he and the dealership is great. Truth be told, Arturo is the reason we came back for the second time!
I came to Bachman after Avery disappointing experience another dealership. I was not expecting much but was greatly surprised. Arturo went out of his way to help me and treated me like I was someone who mattered. That treatment is a lost art in most cases today. Thanks again. I am falling in love with my car more every time I drive it.
Arturo went above and beyond in getting this car for me Thanks for your patience and help I am not the easiest individual to deal with on new technology and he tried his best
Chandler Bainter (Internet Manager) and Chris Thomerson Sales were awesome to deal with!!! They both treated my wife with white glove treatment. We will definitely be looking at Bachman for our vehicles in the future. Thank you, Jermey and Lisa Lyles
Dan Daponte is an excellent salesman and will take care of you! He is trustworthy and is the only salesman I will use in the future!
I bought a new 2017 Chevy Silverado a couple years ago my sales person was mike devenport real nice person when ever a have a question are need advice on my truck mike always glad to help me out . Service department is nice and friendly and service is quick outstanding dealership
I highly recommend Bachman dealership for your car buying experience. There sales people are courteous, professional, and straightforward making my car buying process a pleasure as I found the right vehicle for me!
Although we think this is a great dealership,what keeps us coming back is Mike Davenport. He is a salesman who goes above and beyond to get the best deal for you and makes sure you are completely satisfied. We have bought several vehicles from Bachman because Mike makes it easy and stress free
Get Directions To Our Dealership