Sam Roberson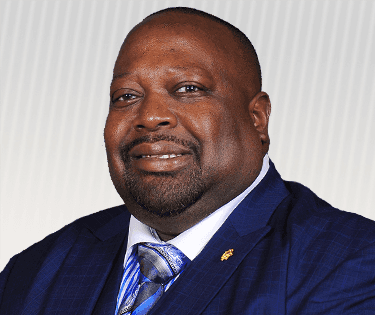 Hi! My name is Sam Roberson and I was born and raised in Louisville, KY. I started in the car business back in 1993 then left in 1996 to work with my family in the promotion business for several years. I started my own home improvement business back in January, 2005. After getting into a serious car accident and the rising cost of health insurance, I decided to get back into the car business. I am a man of faith and was moved during the interview process at Bachman Chevrolet to see a prayer box in the hallway. I was happy to learn that this was a Christian ran dealership and after meeting Mr. and Mrs. Bachman and their son Ryan, I knew I was in the right place.
I appreciate the honor and integrity that they not only talk about here but they themselves lead by example. I thank the Lord for blessing me to be able to make a good honest living in the automobile industry. I have been with Bachman Chevrolet for five and half years now. It is a good feeling to come to work knowing that each day I am able to help so many different people with the second most important decision of their lives. Bachman truly makes the difference!!
I wanted to include the wonderful work I am involved in with my church. I have personally adopted 4 kids that live in Kenya since 2007 and a portion of my commissions each month go to them. Their names are Brian, Vincent, Pali and Kevin. Our Church sponsors over a thousand kids with housing and education. This past year, our kids scored the highest grade in the testing given by the government of education in Kenya. All of the families that we support are the ones who can't afford schooling. Each year in October we have a walk-a-thon fundraiser and the employees of Bachman Chevrolet, including management, always gives over and beyond what I ask for. I am blessed to be a part of such a wonderful family here at Bachman Chevrolet!