Guaranteed Asset Protection (GAP)
What is GAP?
Guaranteed Asset Protection, or GAP, is designed to protect our customers from financial loss on their vehicle in the event of a total loss.
Understand the 'Gap'
Sometimes accidents occur or a vehicle is stolen. In either situation, our customers may experience a total loss on their vehicle. If this happens to you, an insurance company will only pay for the current market value of the vehicle. However, the current market value of the vehicle may be less than what you owe on the lease or loan. Our Guaranteed Asset Protection product helps cover the 'gap' between what is owed as of the date-of-loss and what the vehicle is worth.
Typical GAP claim calculation*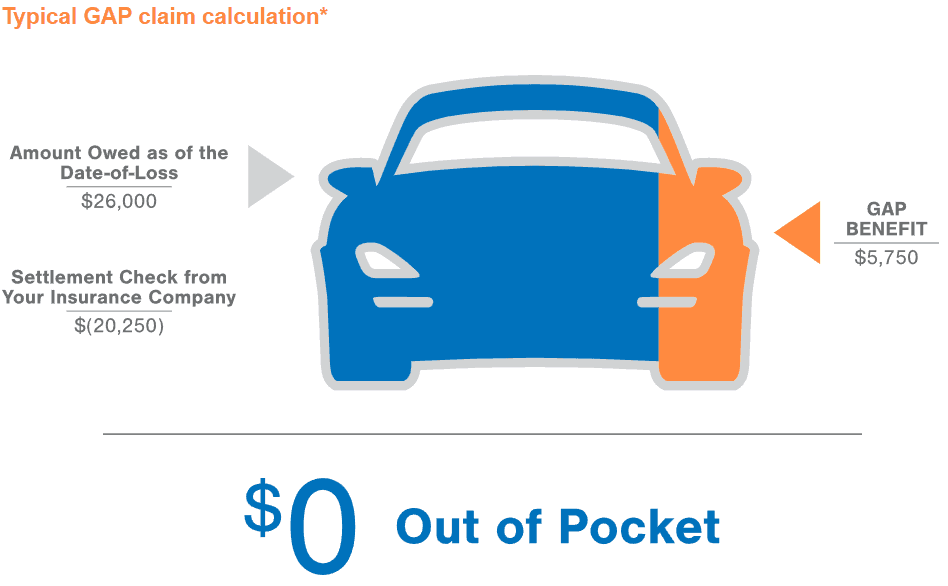 GAP Claims
M-F 8:00 a.m. to 6:00 p.m. (CST)
*The amount of coverage provided by Guaranteed Asset Protection is determined by the original amount financed, the term of the financing contract, and the terms and conditions of your GAP agreement. See agreement for actual coverage, terms, conditions, exclusions, and limitations.